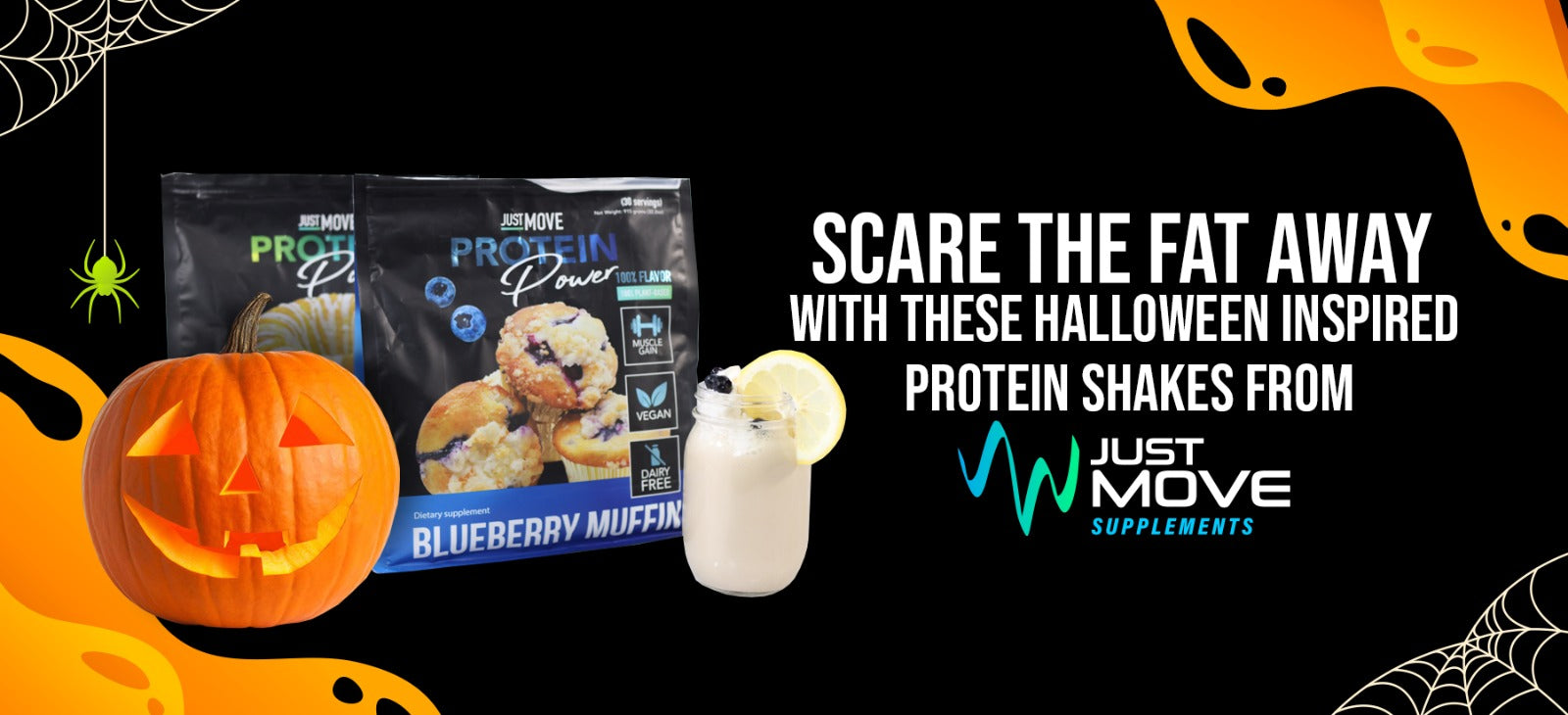 Spooktacular Protein Shakes: 10 Halloween-Inspired Recipes with Just Move Supplements
Halloween is the perfect time to get creative with your protein shakes, and what better way to celebrate than with a selection of spooky and delicious protein-packed treats? Just Move Supplements offers a range of delectable protein flavors that are perfect for creating Halloween-inspired shakes. From Chocolate Cake to Sweet Potato Pie, these shakes will satisfy your taste buds while helping you meet your fitness goals. So, let's dive into our top 10 Halloween-inspired protein shakes using Just Move Supplements protein flavors!
1. Chocolate Cake Monster Mash
Ingredients:
2. Lemon Poundcake Witches' Brew
Ingredients:
3. Blueberry Muffin Potion
Ingredients:
4. Sweet Potato Pie Elixir
Ingredients:
5. Buttercream Cupcake Delight
Ingredients:
6. Apple Pie Enchantment
Ingredients:
7. Banana Pudding Boo Shake
Ingredients:
8. Pumpkin Spice Protein Potion
Ingredients:
9. Mocha Madness Morgue
Ingredients:
10. Graveyard Greens Ghoul-Aid
Ingredients:
With these 10 Halloween-inspired protein shakes, you can indulge in the festive spirit while staying on track with your fitness goals. Just Move Supplements' delicious protein flavors add a spooky twist to your shakes and keep you energized for all your Halloween adventures. Enjoy these treats responsibly and have a hauntingly good time!