WELCOME TO JUST MOVE
Just Move Supplements is the #1 premium VEGAN supplement brand. Our mission is to put an end to unhealthy eating habits one sip at a time by providing our community with nostalgically delicious and nutritious guilt free dessert in a cup! 
VEGAN PROTEINS
Plant based and Dairy Free
VEGAN

ORGANIC

NO GLUTEN

NUT FREE

NO SOY

DAIRY FREE

KETO FRIENDLY

NO ADDED SUGARS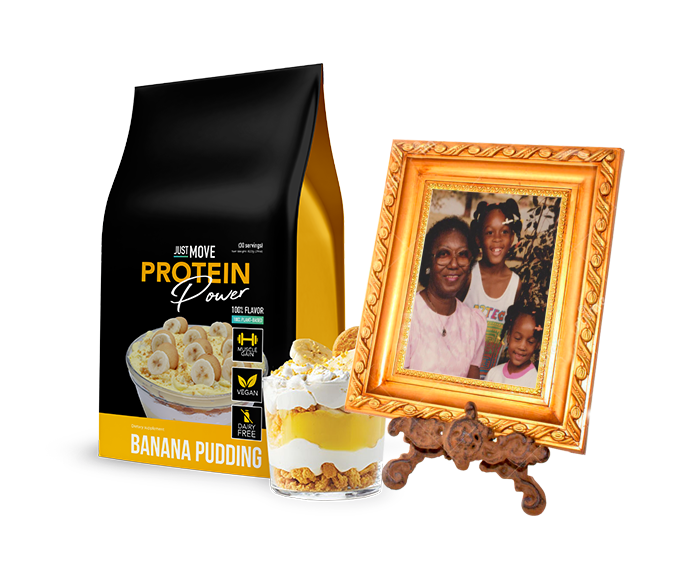 What We Represent.
Nostalgic and flavorful like it came straight from Grandma's kitchen! We pride ourselves on creating the best vegan protein that'll ever hit your tastebuds. We have scientifically hand crafted our supplements to bring you the highest quality plant sources available worldwide! We use only the best natural ingredients. We are committed to helping you achieve a clean and healthy lifestyle. You deserve a protein that can help you reach your goals. Smooth, with a great taste and delivers flavor in every serving. Our protein is cruelty free and absolutely delicious. You can taste the love, quality and time we have put into these flavors.