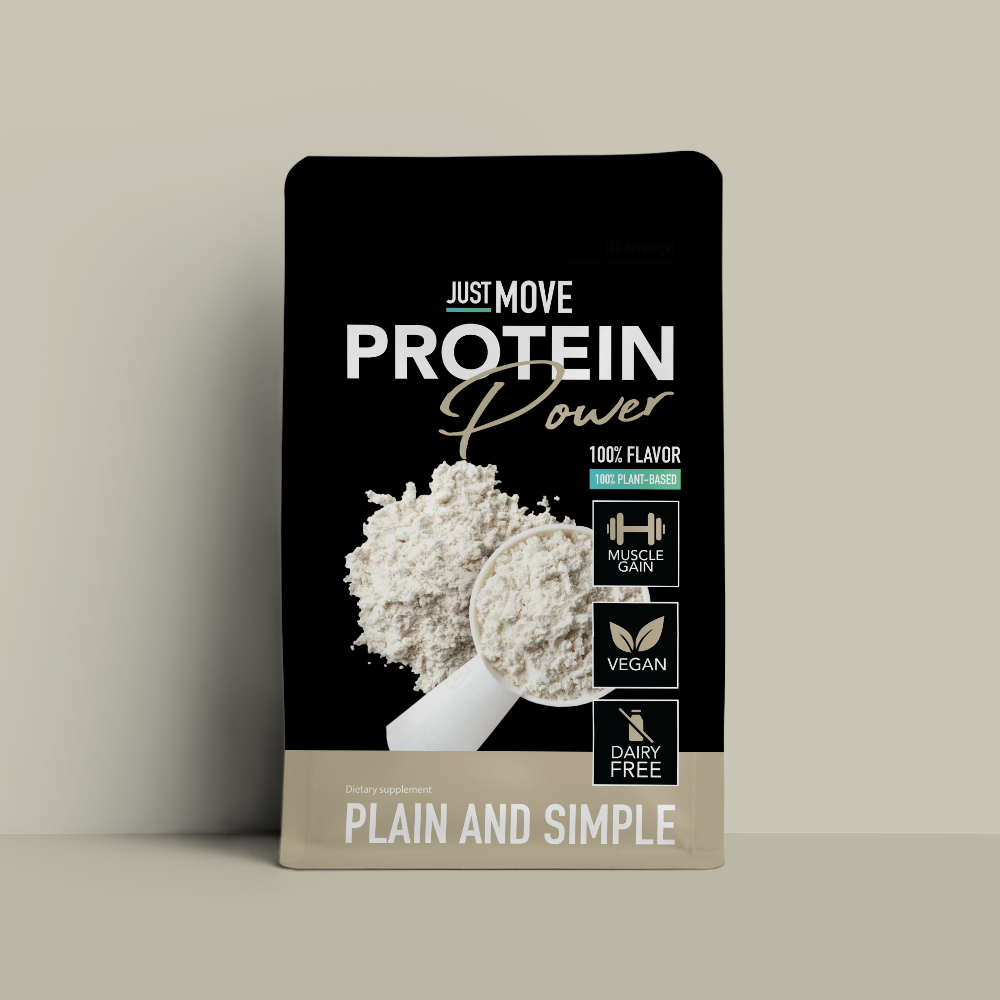 Plain And Simple - Unflavored Protein
Just Move Supplements introduces our Plain n Simple Unflavored Protein.
It is the perfect option for those who prefer a pure and straightforward protein powder without any added artificial flavors, sweeteners, or sugar. With our Plain n Simple Unflavored Protein, you can enjoy the natural taste and benefits of protein without any unnecessary additives. It's a clean and wholesome option that allows you to customize your protein intake to suit your personal preferences. Whether you want to mix it into your favorite smoothie or incorporate it into your favorite recipes, our Plain n Simple Unflavored Protein offers you the simplicity and versatility you desire.
- 100% Plant based
- 30 Servings
- 22g of protein per serving
- Dairy Free
- Gluten free
- Soy free
- No peanuts
- Keto friendly 
- No bloating 
 - Smooth and creamy energy boosting supplements for vegans, athletes or anyone seeking a high quality protein source for everyday use.
-  NO artificial colors, flavors  or preservatives 
- Contains essentials vitamins and minerals