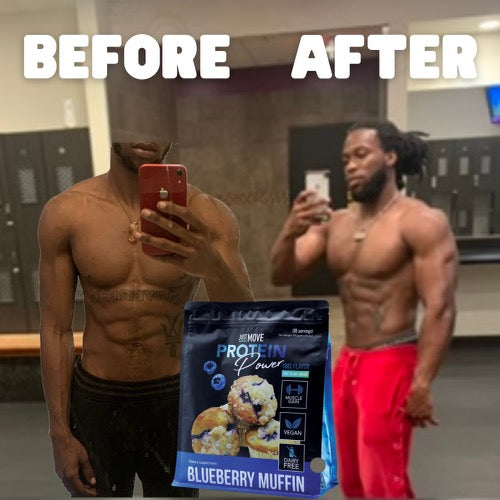 Check Out Adrian's Incredible 8 week Transformation Drinking Just Move Supplements Protein
It's truly inspiring to hear about men all over the world who are achieving their fitness goals with the help of Just Move Supplements vegan protein. Adrian's 8-week transformation is a testament to the effectiveness of this product. By consuming three protein shakes a day, each with two scoops of his favorite flavor, blueberry muffin, Adrian ensured he was getting a sufficient amount of protein to support muscle growth and recovery.
But it doesn't stop there! Adrian's dedication extended to his workout routine as well. By utilizing the If You Can Move fitness app, he was able to access a variety of workouts and exercise programs designed to help him achieve his desired results. Combining the power of Just Move Supplements vegan protein with a well-rounded fitness routine is a smart approach to building muscle and improving overall fitness.

We're thrilled to be a part of Adrian's incredible journey, and we're here to support men all over the world in their fitness endeavors.