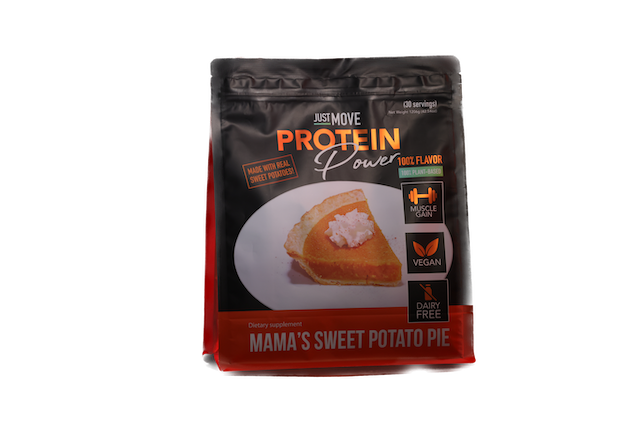 Check out Twan's Honest Review of Just Move Supplements' "Mama's Sweet Potato Pie" Protein: A Delicious Boost on Her Weight Loss Journey
Just Move Supplements takes pride in providing customers with a wide range of nostalgically delicious flavors in their protein sample pack bundle. One satisfied customer, Twan, recently shared her experience with the "Mama's Sweet Potato Pie" protein. As she embarks on her weight loss journey, Twan's excitement to try Just Move Supplements' flavors is a testament to the brand's commitment to supporting individuals in their pursuit of a healthier lifestyle.
Exploring the Protein Sample Pack Bundle:
Twan's interest in Just Move Supplements was sparked by a fellow YouTuber's video showcasing their protein sample pack bundle. The variety of flavors available in the bundle piqued her curiosity, and she couldn't resist giving them a try. Just Move Supplements' emphasis on providing nostalgically delicious flavors resonated with Twan's desire for enjoyable, yet nutritious options on her weight loss journey.
Joining Twan on Her Journey:
Twan's decision to incorporate Just Move Supplements into her weight loss journey highlights the brand's mission to support individuals seeking a healthier lifestyle. By providing high-quality protein options, Just Move Supplements offers a convenient and tasty way for customers to stay on track with their fitness goals. The positive feedback from Twan further solidifies the brand's commitment to customer satisfaction.
Among the various flavors available, Twan's first choice was the "Mama's Sweet Potato Pie" protein. This unique flavor captured her attention and sparked her curiosity. The anticipation of trying this nostalgic flavor was evident in her eagerness to share her experience.
Twan's Reaction:
Twan's excitement and genuine curiosity about the taste of "Mama's Sweet Potato Pie" protein were captured in her video review. Her reaction, which can be found at the provided link, showcases her delight as she savors the protein's flavor. Twan's positive experience serves as a testament to Just Move Supplements' commitment to providing delicious options that customers genuinely enjoy.
Remember, Just Move Supplements is here to support your journey towards a healthier lifestyle. Whether it's trying new flavors or finding the right protein option for you, we are committed to helping you every step of the way.
Link:  The Best Protein Shakes | Just Move Supplements | MaMa's Sweet Potato Pie Review #weightlossjourney