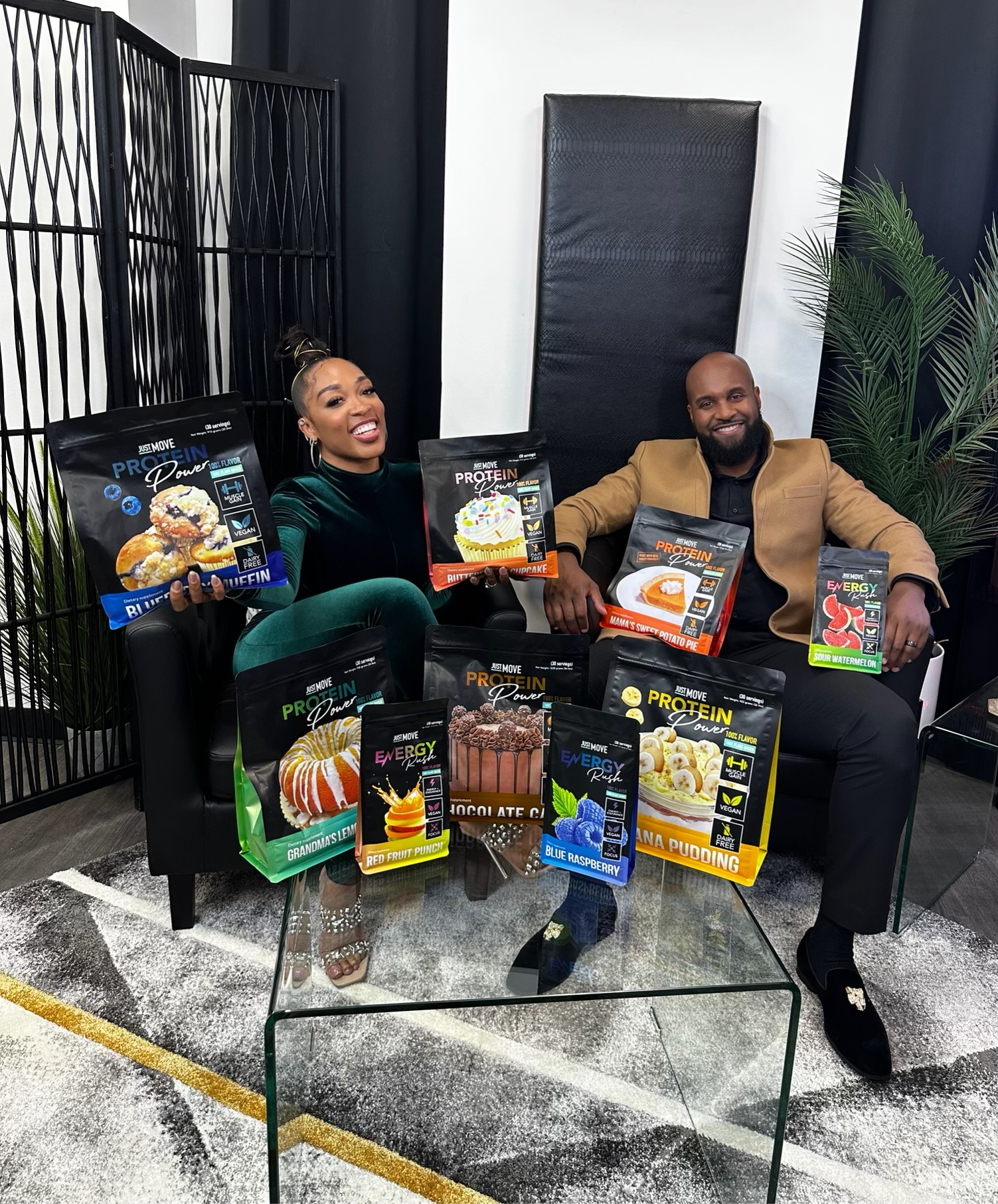 Just Move Supplements: A Black Owned Vegan Protein Supplement Company
In the world of fitness and health, finding high-quality supplements that align with your goals can be a daunting task. Enter Just Move Supplements, a game-changing company that not only provides top-notch vegan protein supplements but also champions diversity and inclusion in the industry. Founded by the dynamic duo of Keaira LaShae and Kevin Price, Just Move Supplements is a black-owned business that's making waves in the health and wellness world. In this blog post, we'll delve into the inspiring journey of Keaira LaShae and KP and explore what sets their company apart from the rest.
The Visionaries Behind Just Move Supplements:
Keaira LaShae and KP, the co-CEOs of Just Move Supplements, are not just business partners; they are visionaries on a mission to revolutionize the way we approach fitness and nutrition. Keaira LaShae, a renowned fitness influencer and dancer, has long been an advocate for a holistic approach to health. Her infectious energy and commitment to empowering individuals to embrace a healthier lifestyle have earned her a dedicated following. KP, on the other hand, brings a wealth of experience in the health and wellness industry, making this partnership a match made in supplement heaven.
A Commitment to Quality:
One of the standout features of Just Move Supplements is their unwavering commitment to quality. Every product they offer undergoes rigorous testing to ensure it meets the highest industry standards. Whether you're looking for a clean protein powder, pre-workout fuel, or fat burner supplements, Just Move Supplements has you covered. They source only the finest ingredients and are transparent about what goes into their products, allowing customers to make informed choices for their health and fitness journey.
Diversity and Inclusion:
Keaira LaShae and KP are not only entrepreneurs but also advocates for diversity and inclusion in the fitness and supplement industry. They have made it a core part of their mission to break down barriers and create a space where everyone feels welcome and represented. By being a black-owned business, they serve as inspiring role models for aspiring entrepreneurs from underrepresented backgrounds. Their commitment to diversity extends to their product offerings, ensuring that Just Move Supplements caters to a wide range of dietary preferences and needs.
Community Building:
What truly sets Just Move Supplements apart is their dedication to building a supportive community around their brand. Keaira LaShae and KP understand that fitness is not just about physical health but also mental and emotional well-being. They regularly engage with their customers through social media, sharing workout tips, recipes, and personal stories that inspire and motivate. The Just Move community is a place where individuals can connect, share their fitness journeys, and find the support they need to achieve their goals.