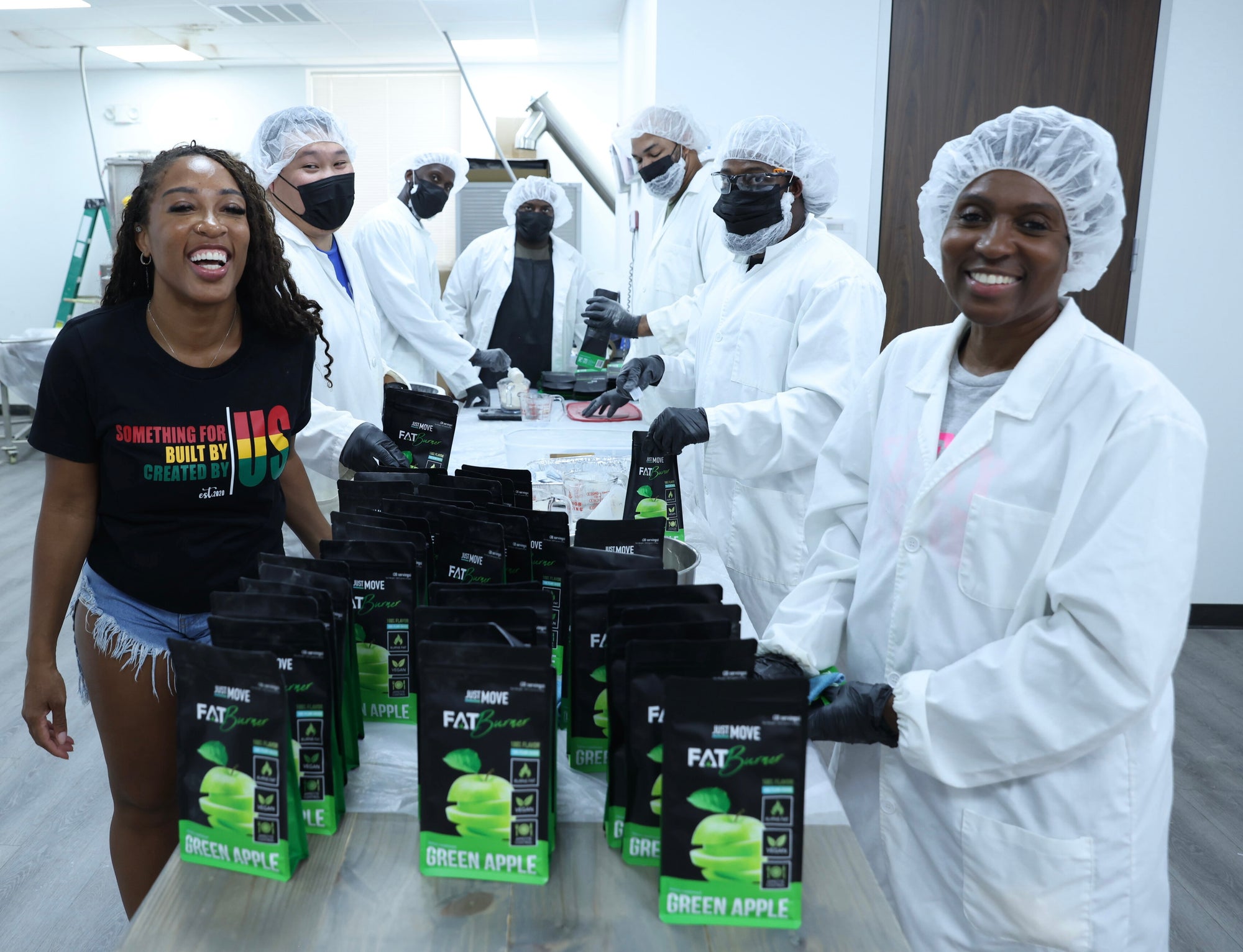 Just Move Supplements: A Family-Operated Vegan Delight
Hey there! Today, we're diving into the world of Just Move Supplements, a black-owned, family-operated vegan supplement brand that's making waves in the health and wellness scene. I'm Keaira LaShae, one of the co-CEOs of this exciting venture, and I can't wait to introduce you to our delicious products.
A Legacy of Flavor
At Just Move Supplements, we believe that health doesn't have to compromise on taste. Our products are more than just supplements; they're nostalgic flavor journeys that'll transport you back to your grandma's kitchen. Picture this: the taste of homemade goodness, served up in a protein shake. That's the kind of magic we're crafting here. It's a flavor that's close to home, as if your grandma herself whipped it up and handed it to you.
Energy Rush: Your Daily Boost
Do you ever find yourself needing a pick-me-up during the day? Whether it's to power through a hectic schedule or stay sharp and focused, our Energy Rush supplement has got you covered. It's like a burst of energy that revitalizes your senses. The best part? It tastes like your favorite childhood Kool-Aid, minus all the excess sugar.
Join the Just Move Community
Ready to take a step towards better health without sacrificing flavor? We invite you to visit our website at justmovesupplements.com to explore our range of products and get to know us better. Don't keep this hidden gem to yourself – spread the word to your friends and family. Let's build a community that's passionate about health, wellness, and great-tasting supplements.
Thanks for joining us on this flavorful journey, and until next time, peace out!