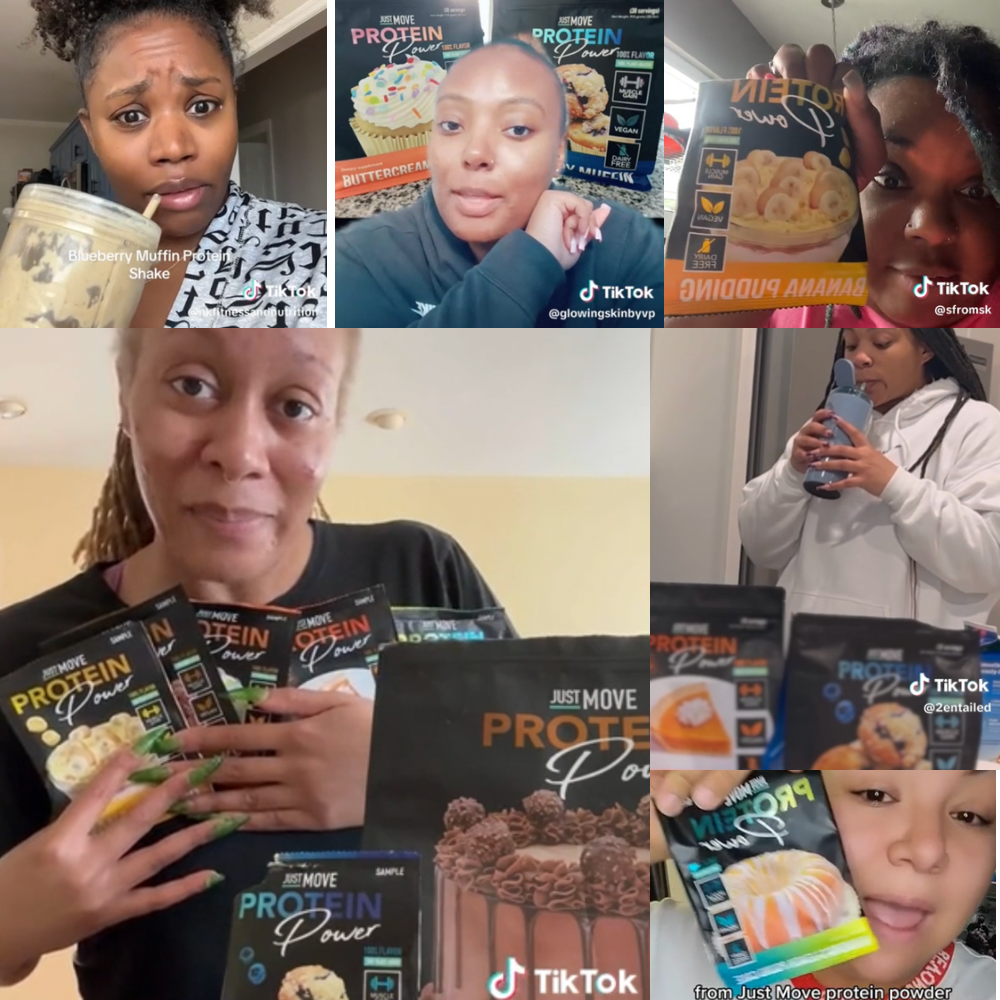 Why Is Everyone Obsessed With Just Move Supplements?
Just Move Supplements offers a range of protein shakes as part of their product line. These protein shakes are formulated to provide a convenient and delicious way to supplement your protein intake, whether you are an athlete, fitness enthusiast, or simply looking to incorporate more protein into your diet.
As a vegan supplement brand, Just Move Supplements' protein shakes are made from plant-based protein sources such as organic pea and rice. Their plant-based proteins are packed with essential amino acids and can be easily digested by the body.

The protein shakes from Just Move Supplements come in a variety of flavors inspired by nostalgic desserts from the South. This means that you can enjoy the indulgent taste of your favorite treats while still meeting your protein requirements. Flavors include Banana Pudding, Chocolate Cake, Grandma's Lemon Pound Cake, Mama's Sweet Potato Pie, Blueberry Muffin, Apple Pie, and Buttercream Cupcake.

Besides being delicious, these protein shakes provide other benefits as well. They are fortified with vitamins and minerals to support overall health and well-being. Additionally, they contain added ingredients like BCAAs, probiotics, and antioxidants to further enhance their nutritional value.

Just Move Supplements' protein shakes aim to provide a convenient and enjoyable way to fuel your body with the protein it needs, while also satisfying your taste buds with nostalgic dessert flavors.