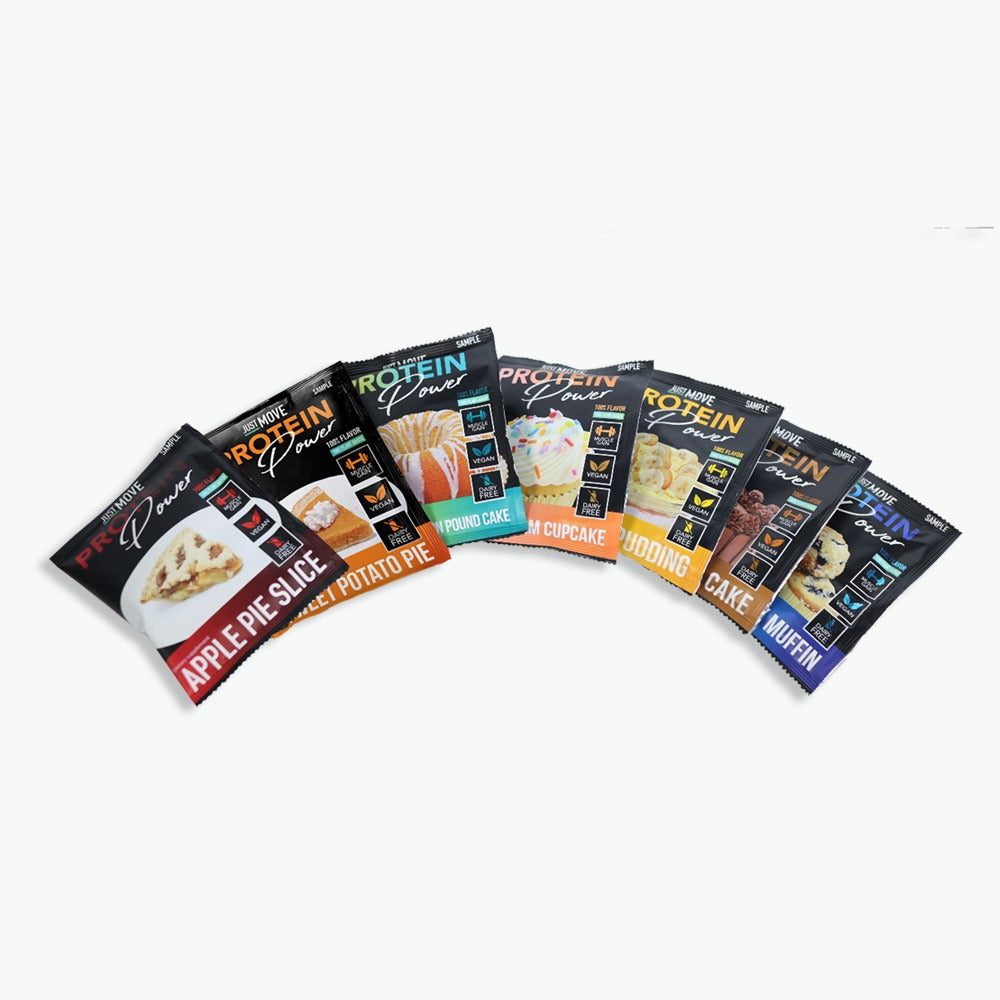 Why You Should Try Just Move Supplements Protein Sample Pack
Trying our Just Move Supplements protein sample pack is a great opportunity to discover which flavors truly satisfy your tastebuds. With all 7 deliciously nostalgic flavors, it's like taking a trip to grandma's bakery, filled with amazing options such as Apple Pie, Banana Pudding, Blueberry Muffin, Mama's Sweet Potato Pie, Grandma's Lemon Pound Cake, Chocolate Cake, and Buttercream Cupcake. 
By trying one flavor each day of the week, you can easily determine your favorites and make an informed decision when purchasing our big bags. This way, you can take your nutrition to the next level without compromising your sweet tooth or desire for dessert. 
Our Just Move Supplements protein sample pack allows you to indulge in these delightful flavors while still staying on track with your health goals. You no longer have to choose between nutrition and taste – now you can have the best of both worlds. Don't miss out on this opportunity to discover your favorite flavors and elevate your protein intake. Try our Just Move Supplements protein sample pack today!