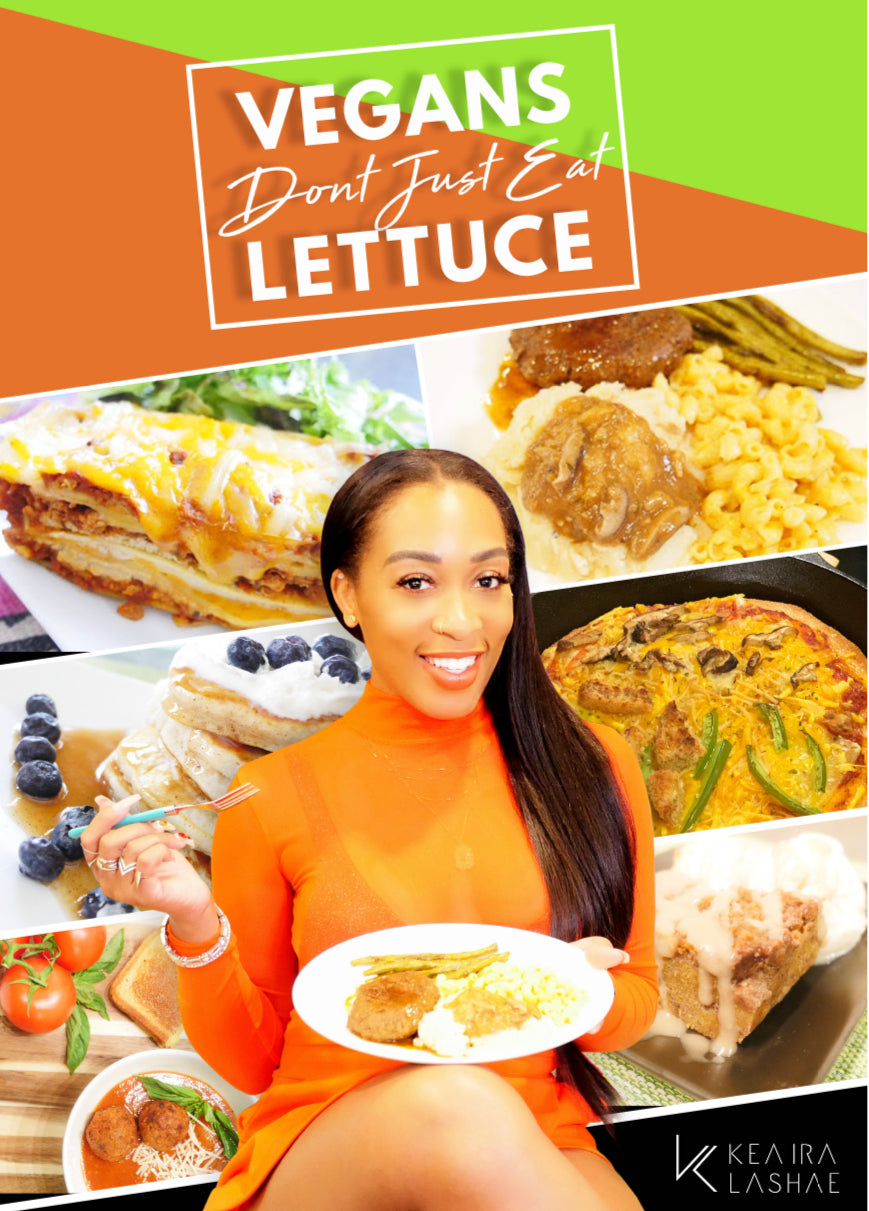 Vegans Don't Eat Just Lettuce Recipe Ebook
This downloadable recipe ebook features the INFAMOUS "Wife Swap" Meal highlighted on 2020 Price vs Villalpando Wife Swap episode that changed the perspective on vegan food across the country!  Keaira LaShae whipped up an unforgettable savory meal of salisbury, mac n cheese and mashed potatoes with homemade gravy and the BEST PART is that it's all PLANT BASED!
These vegan recipes prove that plant based meals can be delicious and flavorful from breakfast, lunch, dinner, and even dessert!
Vegans Don't Eat Just Lettuce cookbook is great for people that are new to eating vegan and want to try vegan dishes or even for people that have been long time vegans!