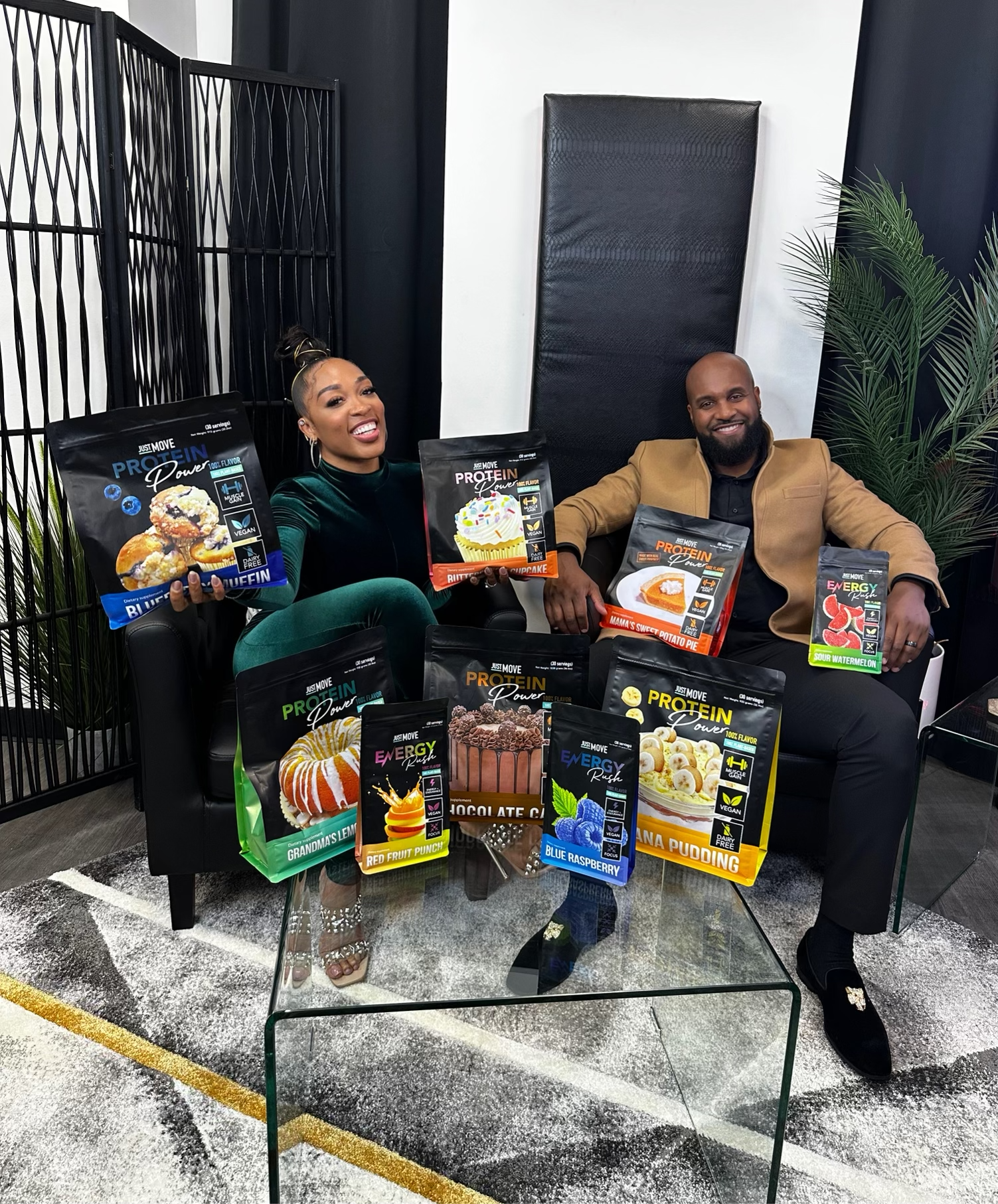 Just Move Supplements: Empowering Plant-Based Health and Wellness
Hello, everyone! Keaira LaShae here, and I am beyond thrilled to take you on a journey through my experience as one of the proud owners of Just Move Supplements. As a passionate advocate for health, fitness, and the power of plant-based living, creating this brand has been a dream come true.
The Inspiration Behind Just Move Supplements: As a dancer, fitness instructor, and lover of all things active, I have always believed that our bodies are temples that deserve the best possible care. When I embraced a plant-based lifestyle, I encountered a challenge that many others faced too: finding a plant-based protein supplement that not only tasted amazing but also provided the nutrients my body needed to thrive.
It was this very challenge that ignited the spark to create Just Move Supplements. I wanted to offer something truly special - a line of protein supplements that not only delivered on nutrition but also added joy to people's lives.
The Pursuit of Excellence: From the very beginning, I made it my mission to set the bar high for Just Move Supplements. Quality was non-negotiable. My team and I set out to craft a range of protein powders with clean, organic, and ethically sourced ingredients. My team and I worked tirelessly to create delicious, nostalgic flavors from my childhood that would make every scoop a delightful experience.
As an entrepreneur, I wanted Just Move Supplements to be more than just a product; it had to be a lifestyle that people could embrace with confidence. Whether you are an athlete, a busy parent, a dancer like me, or anyone seeking to improve their health, Just Move Supplements was designed to cater to your unique needs.
The Power of Plant-Based Nutrition: One of the most rewarding aspects of owning Just Move Supplements has been witnessing the positive impact it has on people's lives. I've received countless messages from customers who have not only achieved their fitness goals but also experienced improved overall well-being.
Just Move Supplements has become a source of empowerment, helping people feel energized, recover faster, and stay committed to their health journeys. It warms my heart to know that I am contributing to the well-being of others and inspiring them to embrace the beauty of a healthy lifestyle.
Growing Together: As the Just Move Supplements family grows, I am continuously humbled and motivated by the stories of transformation shared by our community. Every journey is unique, and I'm grateful to be a part of yours.
Moving forward, we are committed to expanding our product line, exploring new flavors, and staying true to our mission of providing the best plant-based supplements. Your feedback and support are invaluable in shaping the future of Just Move Supplements, and I can't wait to continue this incredible journey with you all.